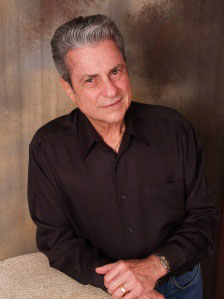 Oscar Mormeneo, a resident Insurance Advocate of south Florida has worked as a Staff Insurance Adjuster for Kemper Insurance Company from 1979 until 1990, with expertise as an appraiser/adjuster for property and automotive insurance claims. During his many years with Kemper, he received continuous training, working with a heavy load of daily claims and catastrophic losses.
In 1989 he became licensed as a 220 All Lines Insurance Agent and then in February 1990, left Kemper Insurance and worked as an Independent Insurance Agent while also with Prudential Insurance Company in financial services until 1992 when Hurricane Andrew hit us in south Florida. Immediately after Hurricane Andrew, Oscar became an Independent Catastrophe Insurance Adjuster and incorporated and worked for many insurance companies, working on claim losses for them as an Independent Insurance Adjuster.
In 2004, Oscar sold his independent business and started working for Poe Financial Insurance Companies as a Staff Property Adjuster, adjusting regular daily claims and catastrophe claims.
In May of 2005, Oscar transferred his license as a staff adjuster to become a Public (Private) Insurance Adjuster and founded HomeOwner Claims Public Adjusters, right before Hurricane Katrina (August 25, 2005). He helped many property owners deal with the frustration of getting through their property Insurance claims. To date, as a public adjuster, he continues to help property owners with their property claims making every step of the way Stress Free.
HomeOwner Claims Public Adjusters, Inc. is licensed and bonded, working for you: the policyholder's best interest. We at HomeOwner Claims Public Adjusters strive to adjust and maximize your insurance claim for property damages so that you receive the highest possible settlement provided by your insurance policy coverage to adequately repair the damages sustained to your home or business.
Our company personnel has over 30 years of experience on all three (3) phases of the adjusting business; as a Professional Independent Adjuster, Staff Insurance Company Adjuster and now as a Public Adjuster. We know the ins and outs of the claim process and insurance industry.
We speak the same language as the insurance companies.
As with all of our claims, we strive for excellence and satisfaction through a professional and ethical performance, which has earned us the reputation in this industry. HomeOwner Claims continues to abide by these ethical statues and individual principles along with knowledge and competency in the field to provide you the policyholder with peace of mind through such difficult times
We have the insurance knowledge and expertise, construction knowledge, estimation of damage expertise, and are up-to-date of current laws and building codes. We have trained professionals, a bilingual staff, and a working affiliation with engineers, architects, general contractors, remediation and restoration company's, environmentalists, attorneys, and other industry expert professionals to make your claim process "STRESS FREE". Most importantly, we claim and defend what is rightfully yours! Hire us as one of the best professional to adjust your claim.
CALL OR EMAIL US FOR A FREE EVALUATION!!! Freeevaluation@homeclaims.net